It's because it's Moasanite!
Big stone is the main
"Daily Corde 3 Selections"

If you're a woman, you've never longed for a ring with a big stone. The price is high. And have not given up? With GYPHHY's Moasanite jewelry, you can easily wear it every day!
We propose a coordination that colors the hand gorgeously more stylishly by layering with the ring of the daily collection! Please try to refer by all means.
First of all, there are three main points about the charm of Moasanite, and there are three things that I would like you to know.
Shine is the highest peak in jewelry.

Excellent durability

Low hydrophils, hard to attract fats and oils
There is no other gem that can be offered to customers at such an excellent price and inexpensive.
It is often compared to diamonds, but it is "a completely different thing".
In addition, Mosanite, which is handled by GYPHHY, is purchased from a major semiconductor company and is created by secondary use, so it can be said that it is a sustainable and ethical product.
Let's introduce the ring and coordination that a big Moasanite was actually given!
(1) Princess Cut Double Hae Rolling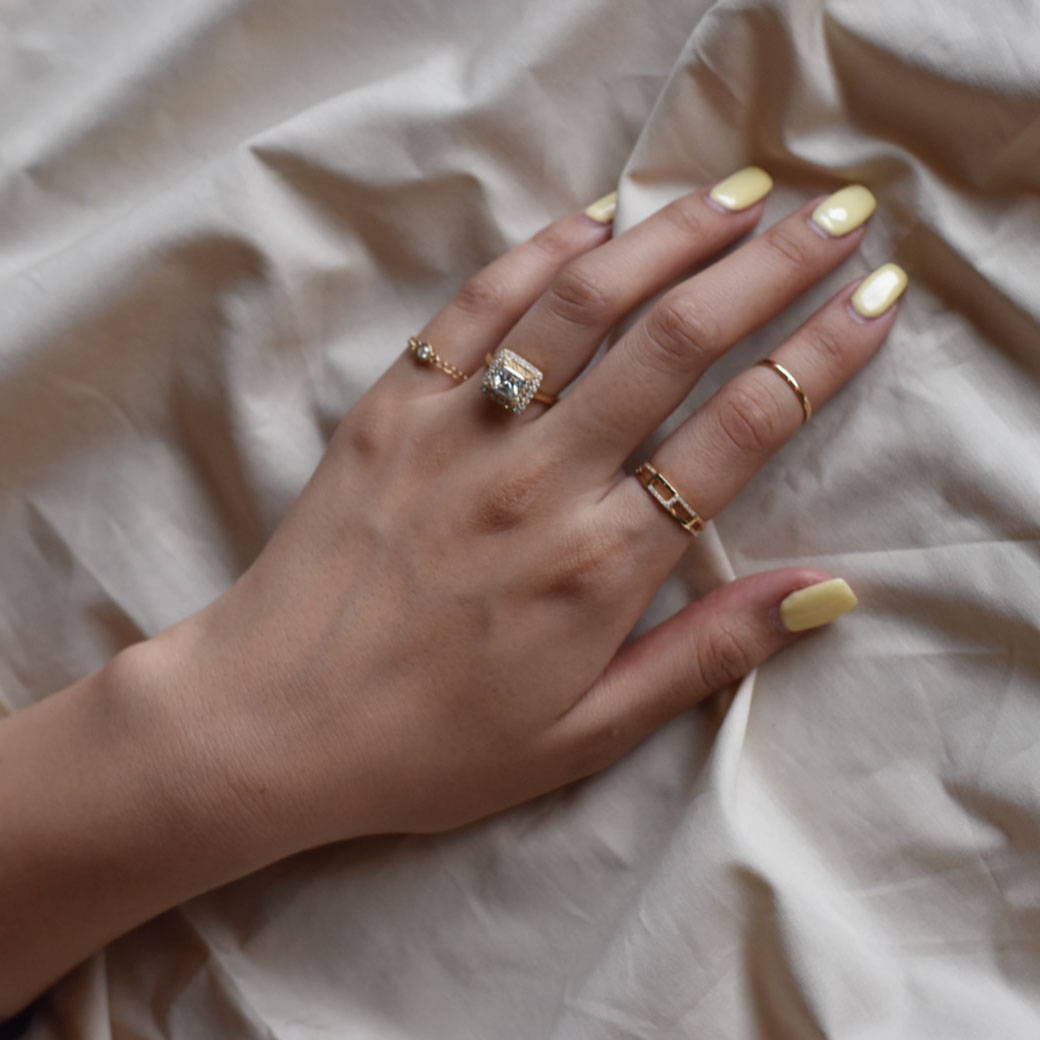 *GYPPHY Recommended Point*
"Princess Cut Double Harolling" with a gorgeous atmosphere also gives the impression that it is easy to use everyday if you layer other daily rings. Because it is a square form, it is recommended to combine the square design Ladder Stone Ring or incorporate casual chain rings.
---
(2) Soliteaaro shape mount side ring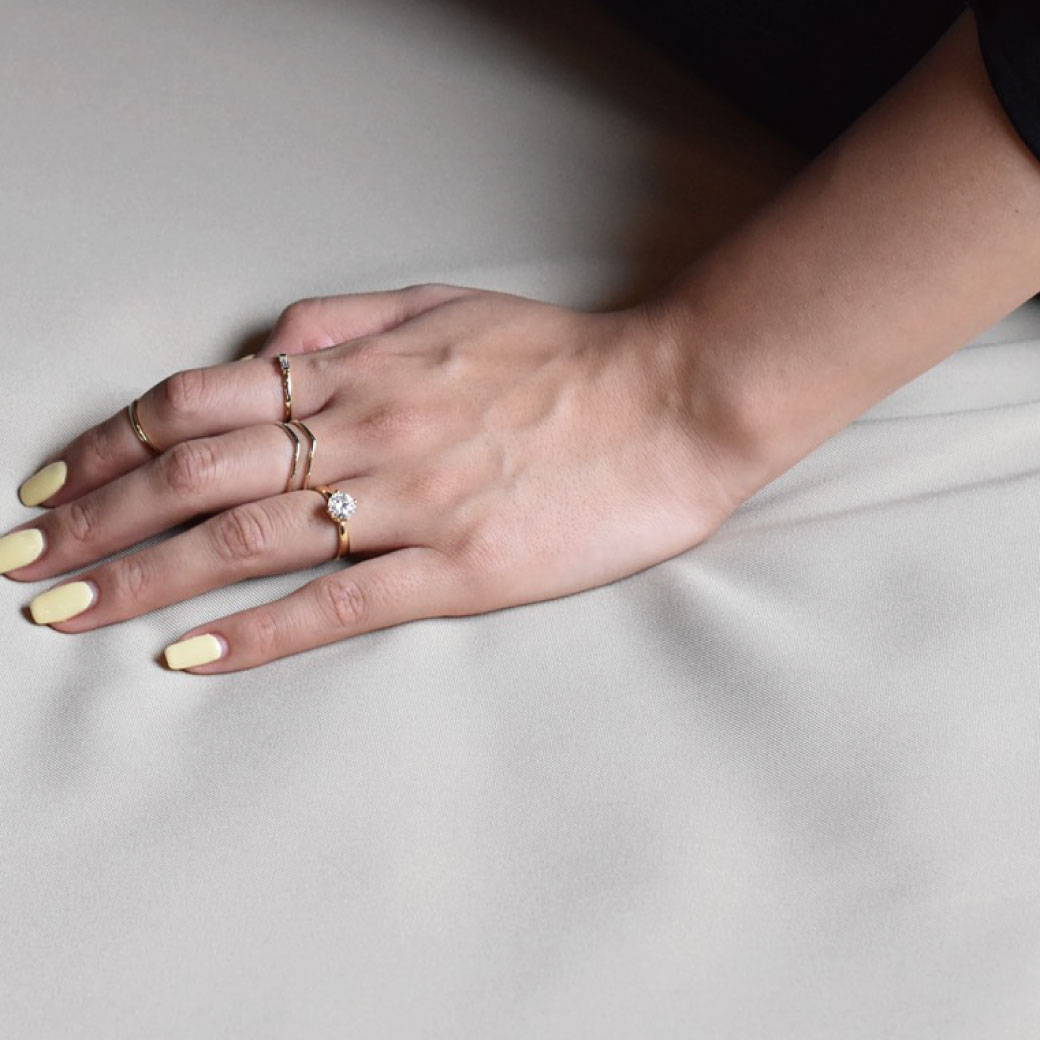 *GYPPHY Recommended Point*
Recommended for those who want to enjoy the glow of The Moasa Night. "Solitea Around Shape Mount Side Ring" is a simple but presence of a single-grain Moasanite. The point of overlay is to choose a ring with little decoration. You can casually up while taking advantage of the presence of one Grain Moasa Night.
---
(3) Pair cut round shape double haering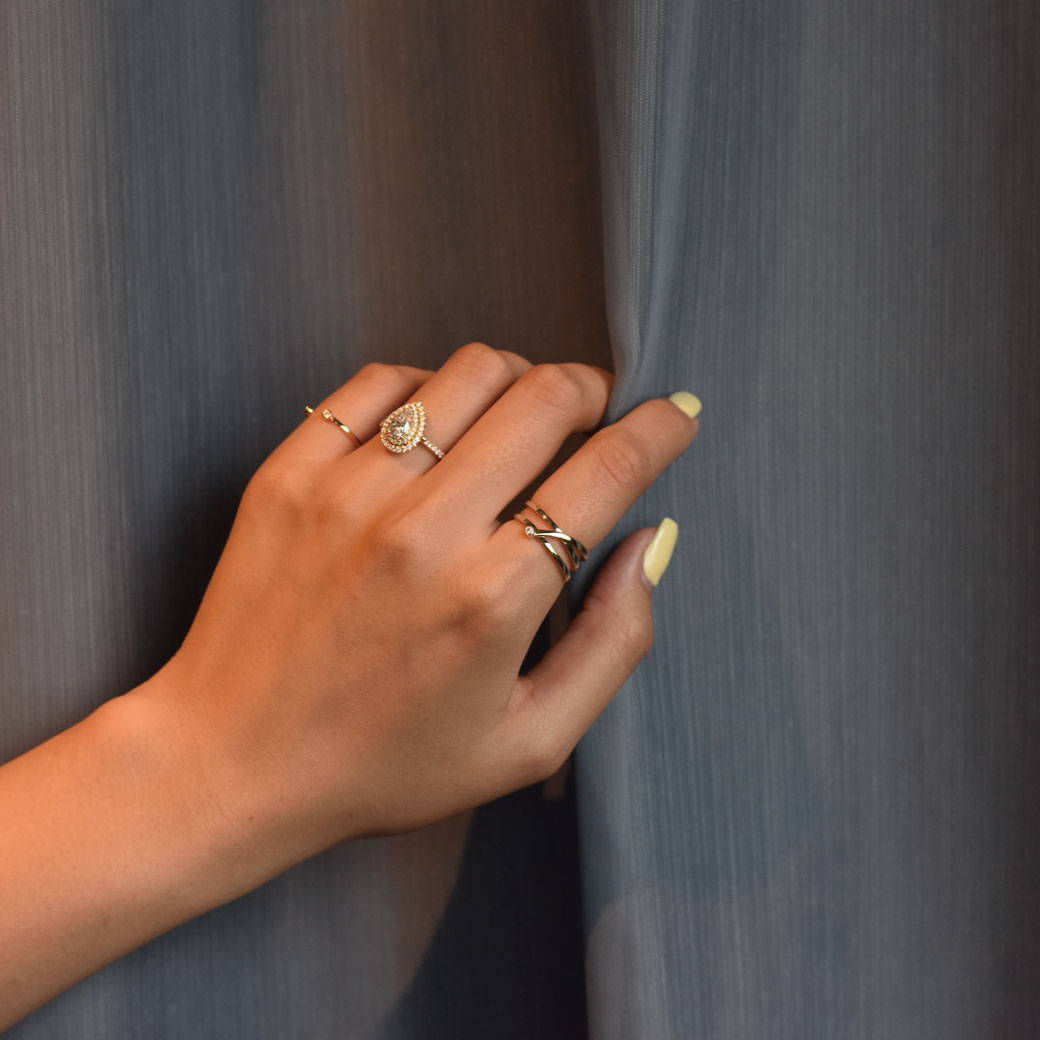 *GYPPHY Recommended Point*
"Pair cut round shape double haering" featuring sharp and rounded curves. Because there is a unique atmosphere, it is recommended to coordinate the oriental impression combined with spiral strings and open cinling.
---
The main ring is a big stone that you can enjoy the shine of The Moasa Night to the fullest. If it's with a big stone, what if it gets hurt or gets dirty? There may be many people who are concerned.
It is the charm of Moasanite that such a ring can also be worn daily. Why don't you try coloring every day a little specially with various overlays as well as special occasions such as wedding invitations...♡